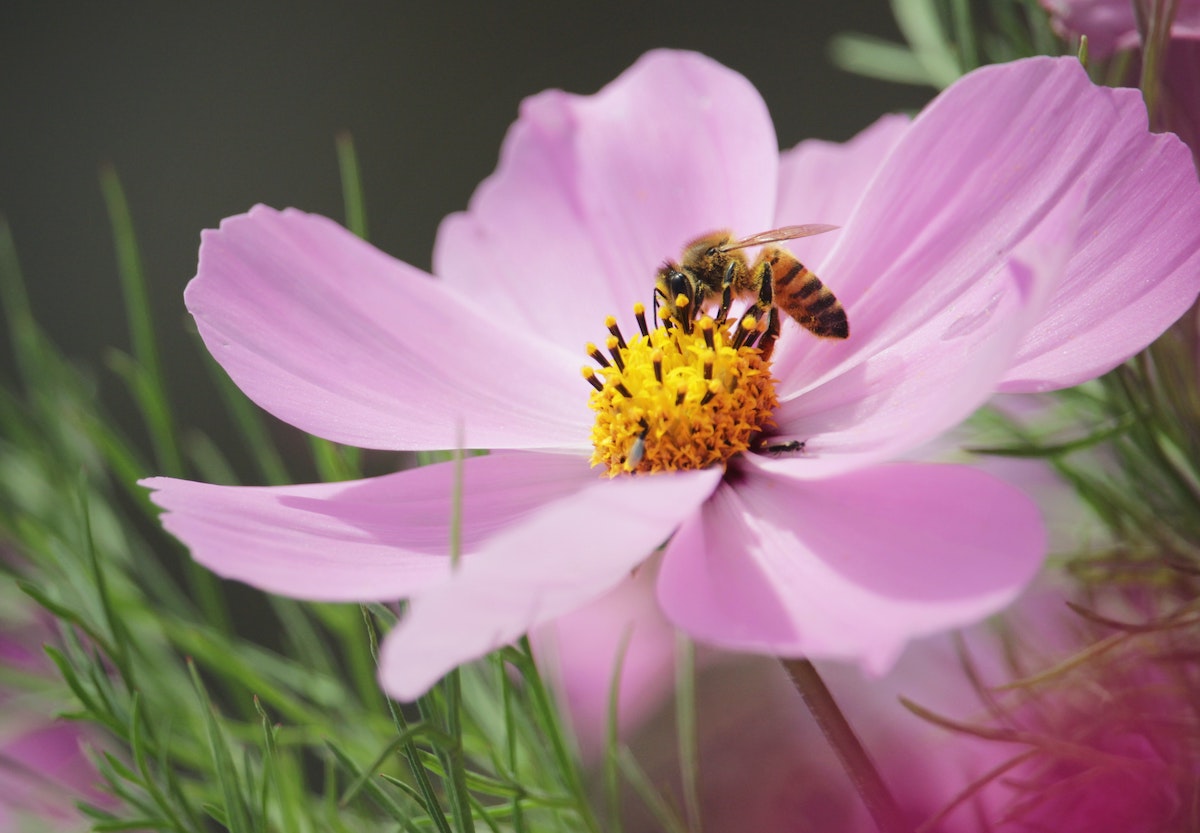 How to make marketing that doesn't feel like marketing: 4 proven strategies
This article is part of my series "A Maker Learns Marketing". Do you have an engineering or product-focused background? Me too! I'm learning all about marketing the hard way, and taking notes along the way. You can learn along with me!
"The best marketing doesn't feel like marketing" is a great quote from Tom Fishburne, founder of Marketoonist.
Sounds amazing, right?
I certainly think so. No one likes that used car salesman vibe. Honestly, old-school marketing tactics can sometimes feel similar (sorry, marketers). So this quote sounds perfect to my engineering-oriented brain. It caught my attention from the first moment I saw it.
My next thought was, "SHOW ME HOW!!"
I set out to answer that need. I took a bunch of notes as I explored the subject. Those notes turned into the blog post you're reading now.
This kind of marketing is sometimes referred to as "invisible marketing".
Before we dig in, please note: this is part 2 of my two-part guide to invisible marketing. Part 2 focuses on how. If you'd like, you can learn about the why and what of invisible marketing in part 1.
You can't just tweak your copy
Unfortunately, it turns out you can't make your marketing efforts invisible by just tweaking your copy or adjusting your targeting. Most techniques for invisible marketing are fundamentally different from traditional approaches, and it takes serious work to make it successful.
Fortunately, there is a simple — though hard to execute! — recipe for creating invisible marketing.
Four strategies
Given the following example strategies, can you figure out the formula for invisible marketing?
By the way, I'm very impressed by your focus if you haven't looked at the giant pink letters below.
The recipe for invisible marketing is providing your audience with a substantial value that is NOT directly linked to the product or service you're selling
The secret is: providing your audience with a substantial value that is NOT directly linked to the product or service you're selling.
What does it mean to "provide substantial value"? There are many ways to do it. Make them laugh. Teach them something useful. Help them solve a problem.
Below we'll explore some specific examples of businesses that have succeeded in doing this.
Teaching
One of the four rules of invisible marketing is to offer real, stand-alone value to your audience. Teaching is a prime example. Learning something new can be very valuable to consumers of your content. Educating them positions you as an authority and makes your brand more memorable.
Teaching your audience can come in many, many formats, including:
Blog posts
Lead magnets
Twitter threads
Quora or Reddit posts
Infographics
Webinars
Podcasts
Clinics
Videos
Email courses
Of course, just posting content doesn't mean that you've taught someone. Providing educational value means finding a meaningful lesson to teach and investing time and resources in creating effective instructional content.
The first step
How to start creating content? Alas, that is a topic for a whole other article, but here are some tips that I found helpful when I started writing more:
Nothing new under the sun
The lesson you're teaching doesn't have to be something no one has ever answered before. Don't duplicate existing content, of course. But learning about what others have taught before you, then combining and remixing those ideas into your own formula is a well-established and time-honored tradition.
Consider that nearly every article, book, and blog post ever written sprung from the mind of its author while reading, listening to, or processing what someone else had to say.
You know things that others don't
The lesson you teach doesn't have to be earth-shatteringly revolutionary to be valuable to your audience. You likely know something that many people in your audience don't (and if not, go read some books!).
Whatever you know most about, get out there and start writing about it. Find folks asking questions about that subject and use your knowledge to give them answers. Start a blog and write consistently. Read what other thinkers in that world are writing about and respond to them. Or find a specific small project you're an expert in and show people how to accomplish it.
Clinics
Lowe's runs in-store Build and Grow Clinics that teach adults to complete various home improvement projects and instruct kids to build fun DIY projects. These events get people into the store, create lasting memories connected to the brand, and provide great word-of-mouth and goodwill. That is a lot of winning.
Ebombs
Amy Hoy and Alex Hillman run a course on finding customer pain and building businesses to solve them. A core part of their solution revolves around "ebombs" — small, actionable bits of educational content that can establish your brand as an authority.
This educational content is a critical part of the process they and their students have used to launch many successful businesses.
Learn more about one strategy for making ebombs directly from Amy and Alex.
Customer Service
For many solopreneurs and small business owners, excellent customer service is a massive opportunity to differentiate from larger companies in their market.
Giant corporations are often known for terrible customer service. It's hard to reach someone who can help. This inadequacy is a huge opportunity for smaller organizations.
And helping a customer solve a problem with your service delivers immense value to them. The kind of value that keeps them coming back AND that they are likely to mention to others.
When your customer is annoyed, a story WILL be told. It's up to you how that story ends.
Trader Joe's Doesn't Deliver (Except)
In 2009, Reddit user _kibitzor_'s grandfather got snowed in without enough food at his home in Wayne, Pennsylvania. His daughter called every grocery store in the area and asked if they could deliver food. She got nowhere. Then she called Trader Joe's. They said they didn't deliver, normally. They made a big exception, and employees drove a big order to the grandpa. On top of that, Trader Joe's didn't even charge for the order!
The Reddit post kibitzor shared got 3097 upvotes (as of this writing), hundreds of comments, and tens of thousands of views. This kind of story changes how people think about a brand like Trader Joe's.
Trader Joe's cashiers are also known to hand out free flowers to folks if they are having a bad day or look like they could use a pick-me-up. Such a small act costs the company very little but creates a brand connection that can last a lifetime.
Nordstrom Gets Tired
The clothing retailer Nordstrom has developed an incredible reputation for customer service. One famous (though unverified) example is a customer service legend.
As the story goes, a man walked into a newly-opened Nordstrom in Fairbanks, Alaska, looking to return some tires he said he had bought there. Nordstrom, a clothing retailer, does not sell tires and never has. Nonetheless, the clerk returned the amount written on the side of the tires to the customer. Why? Because that was what the customer wanted.
This story has been retold again and again since it first appeared in print in the 1970s.
Cleavr
Customer service is not just crucial for large companies. For example, IndieHacker Adam Miedema tells a story of customer service that had a significant impact.
When a customer of his business, Cleavr, started filing complaints with their credit card company, Adam got in touch and worked with the customer to understand what had happened and arrange a smooth offboarding. The customer appreciated his response so much that they re-joined and provided him with valuable feedback.
Imagine how the story went the next time the customer talked about Cleavr, rather than how the story would have ended if Adam hadn't intervened successfully.
Give Them Something To Talk About
Your phone constantly buzzes with marketing emails. Pre-roll, mid-roll, and post-roll ads surround and interrupt your videos. Podcast sponsorships and billboards abound. But, as we discussed earlier, we've all learned to ignore it.
How do you break through all that noise? Two ways:
Messaging that is purposefully different
Messaging that comes from a friend
The first way comes down to being creative and finding a spark of insight. Disagree with the common wisdom! Say something controversial! Or find something everyone loves and latch on.
The second is a core concept underlying the success of social media as a business tool.
If you can combine both approaches, even better.
Kittens Always Win
One very successful example of this strategy is UberKitten.
Of course, everyone knows we all love kittens.
In 2015, Uber launched UberKitten to recognize National Cat Day. For a limited time only, people could book 15 minutes of snuggle time with a kitten, delivered to their office for $30. The event cooperated with and supported animal shelters in each market they served.
Why did UberKitten not feel like marketing?
Because it was different and funny, and many people love to laugh and look at pictures of kittens.
Perhaps surprisingly, people are desperate for things to share with their friends. So giving people something they're excited to share with their network is of real value to them. The campaign succeeded with this because of the widespread love of cuteness and fluff. The story was also an excellent topic for reporters to cover, for similar reasons.
Less surprisingly, UberKitten generated massive press coverage and lots of traffic on social media sites.
Storytelling
People have loved stories for all of recorded history. A great story can entertain, inform, and inspire.
In fact, storytelling is woven throughout the other example strategies mentioned here. It deserves a separate mention though, because there are at least two types of story that blur the lines of the invisible marketing category. Transparent marketing and what I'm calling translucent marketing.
Transparent Marketing
To a marketer, trust is gold.
When people trust you, they will listen to what you have to say. They will evaluate your offer and not ignore you completely.
One way to build trust is to let people see behind the curtains. How do you make what you sell? How do you run your business? What are your values? Transparent marketing focuses on sharing the answers to these questions.
Meet the CEO
Transparent marketing may include video content, like when Search Engine Optimization platform Moz created a 6-part Guide to SEO featuring then-CEO, Rand Fishkin. Rand's expertise and personality shine through, creating a human connection while also establishing an air of authority.
Build In Public
Another case of transparent marketing is the #buildinpublic movement popular on Twitter and other platforms. By sharing what they are building with their community, entrepreneurs can build relationships, generate excitement about their work, get early feedback and earn trust.
For example, Arvid Kahl and Danielle Simpson built FeedbackPanda, a student feedback writing tool for teachers. They found massive success — and a successful exit for a life-changing amount of money — by following the build in public principles.
While this was a lot of work, it helped them integrate into the community for whom the product was intended. Becoming a part of the community created trust and led to word-of-mouth marketing that helped fuel their growth. Arvid then wrote Zero to Sold — a book based on his experiences of how to start, run, and sell a bootstrapped business.
Translucent Marketing
Some marketing that doesn't feel like marketing is not entirely invisible. It's not that you don't see it at all, but it's not as in-your-face as some traditional marketing. Perhaps call it translucent marketing.
At the end of the experience, the viewer knows they just saw a marketing pitch about a business, but they're cool with it because they got something else out of it. A lot of good influencer marketing works like this.
With engaging storytelling, the story is NOT about the product. It may involve or include the product, but the value for the listener might be that the story is inspiring, funny, or entertaining.
Sleepwalking To Sales
Julian Gamboa calls out a great example from TikTok on integrating a marketing message into storytelling. This story is funny first. Then it involves the product without making the product the star.
Summary
I've covered four approaches to creating marketing that doesn't feel like marketing. Hopefully, learning about these strategies sparked some ideas for how you might use invisible marketing in your business.
It certainly sparked some ideas for me! I'm currently evaluating tools for growing marketing from scratch — with little budget and no existing audience. To me, the Teaching strategy seems most applicable in this situation. This is where I'm going to invest my time in early 2022.
Of course, there are more than just these four options! Can you think of any others? Give me a shout on Twitter and let me know what I missed.
Have you used any of these strategies? How did it go?
BONUS CHALLENGE: Are you committed to improving your marketing? Pick one of these strategies and spend 15 minutes considering how it could benefit your current marketing strategy. Then share it on Twitter and @ me!